Lessons from the HIV/AIDS Epidemic Applied to Addiction
From Documenting Death to Comprehensive Care: Applying Lessons from the HIV/AIDS Epidemic to Addiction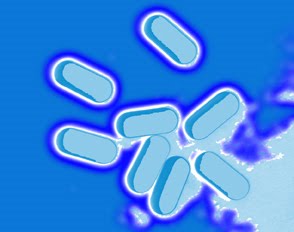 In recent years, we have seen a rising tide of deaths documented in Centers for Disease Control and Prevention reports that bears a chilling familiarity to the early years of the human immunodeficiency virus (HIV)/acquired immunodeficiency syndrome (AIDS) epidemic. These deaths are from opioid overdoses, due to the underlying disease of opioid addiction, just as AIDS deaths are due to the underlying HIV infection. Overdose from opioid addiction now kills more Americans than motor vehicle crashes or firearms.(1) As with HIV/AIDS, many of the victims are young, previously healthy, and already stigmatized, with effective care hindered by a public impression that only certain groups of people become opioid addicts. While the death toll of these parallel epidemics is comparable, the efficacy of the response to opioid addiction has yet to match that of HIV/AIDS. As tangible evidence of our failure to effectively disseminate addiction treatment, every 19 minutes another American dies from an unintentional overdose.(1)
Looking Back at the HIV/AIDS Epidemic
Following initial descriptions of what would become HIV/AIDS in 1981, it took another 4 years, 15,527 AIDS cases, and 12,529 deaths for the government to publicly discuss and begin to direct resources toward the epidemic.(2) In the intercurrent years, physicians and the public watched as the death toll mounted and 71 Centers for Disease Control and Prevention-published reports documented the spread of illness and mortality. While initially declared to be a disease of young homosexual men, termed "the gay plague," as hemophiliacs, women, and children were affected, it became clear the disease was related to behavior and not sexual orientation.3 A combination of public fear at the growing impact of HIV/AIDS, the political power of gay men, and concern about stigmatization and discrimination led to a novel public health approach based on human rights.(4) Biomedical breakthroughs proffered hope, life-saving treatment, and a new disease conceptualization. In addition, community advocacy and activism played a fundamental role in shaping the response, with the slogan "nothing for us without us" capturing the involvement of affected populations.(2) Now, 30 years later, the global response to HIV/AIDS has demonstrated an unprecedented commitment of resources and international aid,(3) and there are predictions of a not-so-distant end to the AIDS epidemic.
Today's Epidemic: Opioid Addiction
Addiction affects 40 million Americans, or 15.9% of the population, more than heart conditions, diabetes, or cancer, and opioid use disorders are the fastest growing type of drug problem.(1, 5) Regrettably, much of the current generation's exposure to opioids has been due to the explosion of widely available, potent prescription painkillers, which have an identical effect in the brain as heroin. The increased accessibility has been linked to a combination of heavy marketing by the pharmaceutical industry combined with regulatory pressure to improve patient satisfaction and cultural shifts in physician prescribing. Although many benefit from substantial pain relief and quality-of-life improvement, prescription opioids now kill more people than heroin and cocaine combined.(1)
To read this article in its entirety and to view additional images please visit our website.
–Sarah E. Wakeman, MD, Traci C. Green, MSc, PhD, Josiah D. Rich, MD, MPH
This article originally appeared in the June 2014 issue of The American Journal of Medicine.