Retail Clinics: A Shift From Episodic Acute Care to Partners in Coordinated Care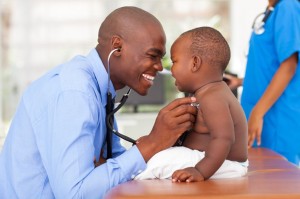 The first retail clinic, offering care for common acute medical conditions, opened in a grocery store in Minneapolis in 2000.1 By 2015 there were 1900 retail clinics in the United States.2 Some have estimated that there will be 3000 retail clinics located in drug stores, grocery stores, and "big box" businesses in 2016.3
The majority are operated by 2 drug store chains: CVS (MinuteClinics) and Walgreens (Take Care Clinics).4 Retail clinics are responding to a market failure in the United States: the lack of a rapid, convenient access for patients with minor medical problems, especially at night, and on weekends.
They are designed to treat a limited number of common acute conditions. Upper respiratory infections (rhino sinusitis, pharyngitis, and ear infections) account for 61% of visits, and vaccinations or preventive examinations 22%.5 The top 10 diagnoses account for 90% of all visits.6 Each of these conditions has widely accepted treatment guidelines, and they do not require follow-up visits. Treatment is by nurse practitioners or physician assistants. Patients with conditions that fall outside their scope of practice (less than 5% of visits) of care are referred to a physician office or an emergency room.6
The patients tend to be young (aged 18-44 years6), more women than men,6 and 20%-30% are uninsured.5, 7 Thirty percent to 60% do not have a primary care physician.6, 7, 8, 9
Why Do Patients Go to Retail Clinics?
The number one reason is convenience. Appointments are not needed; one does not have to miss work or school. These clinics are easily accessible and are open after hours and on weekends. The American Academy of Family Physicians (AAFP) reports that family practice physicians offer convenient care.10 The American Academy of Pediatrics (AAP) encourages all AAP members to provide accessible hours and locations as part of a medical home.11 Despite these observations by the family physicians (AAFP) and pediatricians (AAP), nearly half of all visits to retail clinics are made when physicians' offices are closed.7
One third of the US population lives within a 10-minute drive of a retail clinic.3 Most clinics offer free parking. Prescriptions can be filled on site. The charges are transparent, easy to understand, and cheaper than other providers. Medicare, Medicaid, and private insurance are accepted. Patient satisfaction is as high as 90%.8
What Are the Criticisms of Retail Clinics?
The AAP10 and the American Academy of Family Practice11 have expressed concerns that these clinics provide lower quality of care. The AAP has formally opposed retail clinic care for children.10 There is no evidence that care by nurse practitioners is of low quality. Many studies have documented the clinical performance of nurse practitioners.12, 13 Mehrotra et al14 compared the care for 3 common conditions (otitis media, pharyngitis, and urinary tract infections) in retail clinics, physician offices, urgent care, and emergency departments. They examined 14 quality indicators. There were no differences in quality among these 4 sources of care.
The most frequent criticism is that retail clinics fragment care, interrupt continuity of care, and lack coordination with the rest of health care.11, 15, 16 As noted, 30%-60% of retail clinic patients do not have a primary care provider,6, 7, 8,9 making coordination of care problematic. Some clinics have effective relationships with local primary care providers. Electronic medical records permit transmission of records to a patient's primary care provider if the patient agrees.
Connections to Health Care Systems
An increasing number of retail clinics have developed affiliations with hospitals or health care systems. These affiliations vary considerably; some are true partnerships where the clinic staff may be employees of the health system. Physicians at the health care system may have oversight of care at the retail clinic. The clinic and the health care system may share the medical record. Some affiliations are much less comprehensive.
The Increasing Scope of Practice of Retail Clinics
The affiliation of retail clinics with health care systems has led to a much wider scope of practice at some retail clinics. Many now care for and manage patients with chronic conditions, such as hypertension, diabetes, and asthma, with oversight by physicians at the health care system. In this model the retail clinic can become an extension of medical homes, by providing ongoing care at convenient sites outside the hospital.
CVS—which has 1000 retail clinics (MinuteClinics) in 31 states in 201517 —has affiliations with more than 50 health care organizations, including the Cleveland Clinic,18, 19 the Henry Ford Health System,20 and more recently Kaiser Permanente.21
The Cleveland Clinic has had partnerships with multiple CVS Minute Clinics since 2009.18 In 2011, Cleveland Clinic Florida began collaboration with 12 CVS Minute Clinics.19 The clinics are staffed by MinuteClinic nurse practitioners; Cleveland Clinic family practitioners provide clinical consultation. Medical records are integrated. These clinics manage patients with chronic conditions, as well as treating acute medical problems.
The CVS affiliation with Henry Ford began in 2011.20 Henry Ford provides 5 medical directors for 10 MinuteClinics in southeast Michigan. Nurse practitioners can consult Henry Ford physicians. Medical records will be merged. Ford refers patients to MinuteClinics for after-hours care. The clinics with Ford physician oversight will manage certain chronic diseases.
Walgreens had 400 "Take Care" acute care retail clinics in 20 states in 2013.22 Walgreens leases space in their facility to a clinic operator—usually a health system. They are staffed by nurse practitioners or physician assistants and treat patients with acute conditions.
Recently Walgreens has aligned with health systems, including the Ochsner Health system in New Orleans and the Community Health Network in Indianapolis. These affiliations will allow an expansion of the clinic's scope of practice to include management of chronic diseases. It also will facilitate scheduling of follow-up appointments, consults, and tests at their affiliated institutions.22
Walmart has 100 retail clinics (Clinic at Walmart) across the country, mostly in rural areas. The clinics are leased and operated by health systems. They offer acute care, with a limited scope of services. They encourage patients to get continuing care elsewhere.23
Walmart recently opened 5 primary care clinics (Walmart Care Clinics) in South Carolina and Texas. Walmart owns and controls these clinics. Walmart sets the scope of services.21 These clinics offer chronic disease management. Quadmed (which has experience in operating employer on-site clinics) is joining with Walmart to help staff and run these clinics.21 Each primary care clinic has a supervisory physician who oversees compliance and prescription orders at 1 or 2 clinics, but they do not treat patients. These clinics charge $40 per visit; employees/dependents who are covered by Walmart insurance will pay $4 per visit.
These Walmart primary care clinics are not affiliated with a health care organization. If these clinics are successful, Walmart will offer many more, especially in rural locations where physicians are scarce.23
Kaiser Permanente has recently opened multifunctional clinics inside Target stores in Southern California.21 The clinics are staffed by Kaise nurse practitioners and are overseen by Kaiser physicians. Laboratory tests will be available on site. The nurse practitioners and patients can consult Kaiser physicians via telemedicine. Electronic health records and video conferencing facilitate specialty consults. The scope of practice at these clinics includes pediatrics, gynecology services, chronic conditions, and all the usual acute care and vaccination services.21 The clinics are open 70 hours per week; services are available to members and nonmembers of Kaiser, and the average charge to nonmembers is $75 per visit. Target is selling its clinic business to CVS, so these clinics will become CVS Minute Clinics.24
Impact of Collaboration Between Retail Clinics and Health Care Systems
These new collaborations such as with Henry Ford and Kaiser Permanente have a dramatic impact on the role of retail clinics. Many are shifting from offering episodic acute care to becoming an integral part of health care systems offering continuing coordinated care. Patients in the health system benefit by receiving some of their coordinated care from the health care organization at a retail clinic close to their home at their convenience. The retail clinic has shifted from contributing to fragmentation of care to the possibility of becoming partners with medical homes to offer coordinated care.