AJM on Social Media: Tweeting Trends Show Reader Interest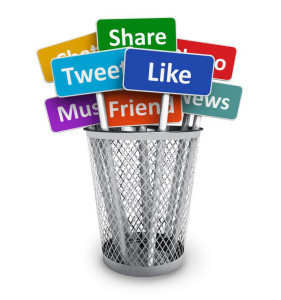 The American Journal of Medicine's home page– AmJMed.com— has an interesting link to Altmetrics, an online tool that measures social media engagement with the Journal's research articles.
So, what are people reading about the most, according social media? Marijuana, guns, male microchimerism, and a whole lot more.
Below is a list of the top AJM articles on social media. The color-coded bars represent social media engagement via different platforms: light purple = Google+, dark blue = Facebook, pale blue = Reddit, dark purple = Wikipedia, turquoise = Twitter, yellow = blogs, green = video uploader, and red = news outlets.
While the top three articles were popular across social media platforms, other articles like "Is the Stethoscope Becoming an Outdated Diagnostic Tool?" and "Gender Differences in Salary of Internal Medicine Residency Directors: A National Survey" have been far more popular on Twitter than anything else.
Under the Altmetrics tab, you can also find lists of the most downloaded articles from AJM within the last 90 days, the most cited articles published since 2010, special issues in AJM, and recent open access articles.
Have fun discovering what's popular, and please follow AJM on Twitter (@AmJMed), on Facebook, and on YouTube.
---
---
---
---
---
---
---
---
---