2017 Is Banner Year for Drug Approvals by the Food and Drug Administration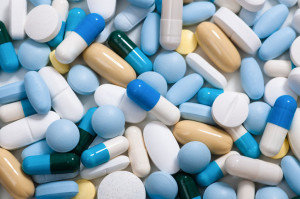 In 2017, the US Food and Drug Administration (FDA) approved 46 novel drugs, a 21-year high,1, 2, 3 and an additional 29 previously approved drugs received newly approved indications. This record setting year was due, in part, to several new expedited review pathways at the FDA, including accelerated approval, priority review, and fast-track and breakthrough therapy, all of which allow for earlier approval of drugs that treat a serious condition or fill an unmet medical need. The majority of the novel drugs were approved for treatment of rare diseases, infectious diseases, or various forms of cancer. The FDA also approved 3 new gene therapy products, which are considered biologics and not drugs. These include tisagenlecleucel (Kymriah; Novartis, East Hanover, N.J.) for the treatment of refractory B-cell precursor acute lymphoblastic leukemia; axicabtagene ciloleucel (Yescarta; Kite Pharma, Inc, Santa Monica, Calif) for treatment of relapsed or refractory large B-cell lymphoma; and voretigene neparvovec (Luxturna; Spark Therapeutics Inc, Philadelphia, Pa), which is the first gene therapy product designed to treat retinal dystrophy, which is an inherited disease. Also, the FDA approved new indications for a number of already approved drugs. Additionally, the FDA approved a total of 1027 generic drugs in 2017, the most in a single year in FDA history.4 Moreover, the FDA announced a Drug Competition Action Plan to tackle the problem of high drug costs through increased approval of generic drugs and stronger, healthier competition by publishing a list of drugs with expired patents but no approved generics, and expediting the review of generic drugs for which there are fewer than 3 existing generic competitors.
The Table includes a summary of the 46 novel drugs and 29 new drug indications approved in 2017, organized by therapeutic area and approval status (novel drug or new indication), including dosage form, initial dosage regimen, indication, manufacturer, and URL link to the FDA-approved package insert, which includes complete prescribing information.
To read this article in its entirety please visit our website.
-Alex M. Ebied, PharmD, BCCCP, Rhonda M. Cooper-DeHoff, PharmD, MS
This article originally appeared in the September issue of The American Journal of Medicine.