Asking How Our Patients Understand Addiction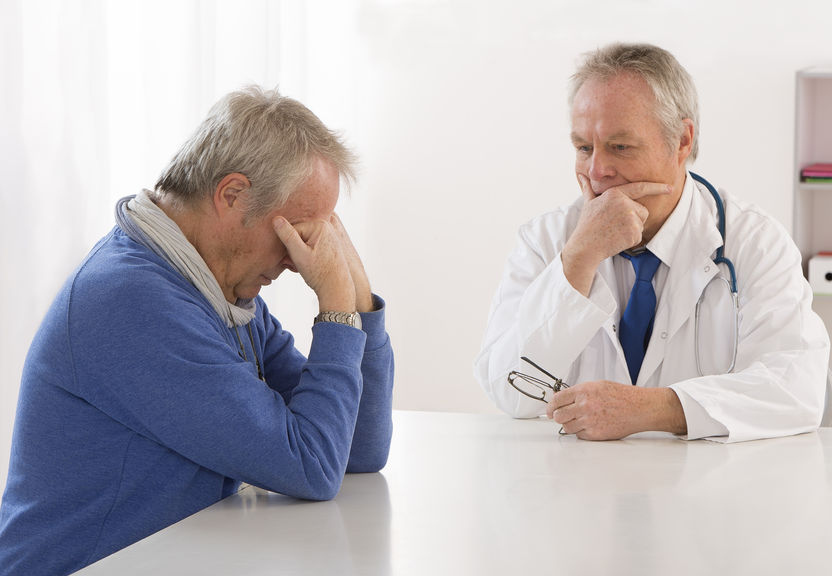 When the President's Commission on Combating Drug Addiction and the Opioid Crisis declares "addiction [a] chronic relapsing disease of the brain"1 and calls for expanded access to care, within those statements is recognition of the influx of patients with addiction into general medicine settings for chronic disease management. The initial conversations that can shape a patient's understanding of addiction will occur more and more within primary care offices or at the bedside in the general medicine wards. The stakes are high: how patients understand their addiction may shape their health behaviors, relationship with their care team, and willingness to accept treatment.
Backed by advances in neuroscience,2 leading addiction researchers3 and professional societies4 have promoted an understanding of addiction as a chronic brain disease. However, a recent systematic review shows varied adoption of the brain disease model among addiction treatment providers, with some viewing addiction as a purely behavioral problem or maladaptive coping mechanism.5 We recognize that the brain disease model has critics,6 but we argue here that the model is not incompatible with other explanatory models. Furthermore, it provides strong support for why many interventions that can be provided in general medicine settings—like medications for addiction treatment—are effective.7
We assert that as providers in general medicine settings are asked to rapidly scale up services for people with addiction, they have 3 responsibilities: 1) seek to understand their own and their patients' explanatory models of addiction; 2) consider presenting the brain disease model to patients as an option for how they might view addiction; and 3) develop a shared vocabulary for discussing addiction—even if patient and provider models differ.
Explanatory Models of Addiction
Eliciting a patient's "explanatory model" has long been central to cross-cultural medical care. The explanatory model is how a patient conceptualizes his or her illness, including what causes it, how it affects his or her life, and how it is best treated.8 In addition to or instead of the brain disease model, people may see addiction as a spiritual process, a moral failing, or an intrinsic part of their character.
We recently conducted a qualitative study that included interviews with many people in addiction recovery.9 Very few respondents described addiction as a brain disease, but many shared other understandings of their disease:
As a combination of physical, spiritual, and psychological forces, echoing the language of 12 step groups.10For many patients, the narrative of the 12-step model resonates with their lived experience of addiction and recovery, and this model is associated with an effective, accessible treatment modality.11

As a personal moral failing, which may be reflective of internalized stigma

As a symptom of a system (social, health care, or governmental) that has failed the patient
Generalists are often attuned to how patients' backgrounds or belief systems affect other chronic diseases, but may not be as inclined to ask how a patient understands his or her addiction. This knowledge gap can be dangerous: intervening without an understanding of the patient's explanatory model can provoke or worsen shame, self-blame, and stigma.
To read this article in its entirety please visit our website.
– Helen E. Jack, MDa,b,Devin Oller, MDc, John Kelly, PhDd,e, Jessica F. Magidson, PhDf, Sarah E. Wakeman, MDd,g
-This article originally appeared in the March issue of The American Journal of Medicine.