Choosing Wisely? Measuring the Burden of Medications in Older Adults (video)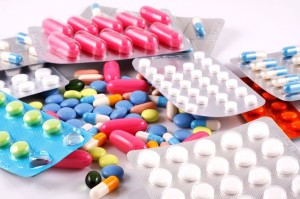 The burden of medications near the end of life has recently come under scrutiny, because several studies suggested that people with life-limiting illness receive potentially futile treatments.
Methods
We identified 511,843 older adults (>65 years) who died in Sweden between 2007 and 2013 and reconstructed their drug prescription history for each of the last 12 months of life through the Swedish Prescribed Drug Register. Decedents' characteristics at time of death were assessed through record linkage with the National Patient Register, the Social Services Register, and the Swedish Education Register.
Results
Over the course of the final year before death, the proportion of individuals exposed to ≥10 different drugs rose from 30.3% to 47.2% (P <.001 for trend). Although older adults who died from cancer had the largest increase in the number of drugs (mean difference, 3.37; 95% confidence interval, 3.35 to 3.40), living in an institution was independently associated with a slower escalation (β = −0.90, 95% confidence interval, −0.92 to −0.87). During the final month before death, analgesics (60.8%), anti-throm-botic agents (53.8%), diuretics (53.1%), psycholeptics (51.2%), and β-blocking agents (41.1%) were the 5 most commonly used drug classes. Angiotensin-converting enzyme inhibitors and statins were used by, respectively, 21.4% and 15.8% of all individuals during their final month of life.
Conclusion
Polypharmacy increases throughout the last year of life of older adults, fueled not only by symptomatic medications but also by long-term preventive treatments of questionable benefit. Clinical guidelines are needed to support physicians in their decision to continue or discontinue medications near the end of life.
Under the combined effect of increased longevity, chronic multimorbidity, and single-disease clinical guidelines, the concomitant use of multiple medications has become commonplace among older adults.1 Polypharmacy increases inappropriate drug use and drug–drug interactions and exposes older adults to serious adverse effects.2 Yet, it is estimated that 25% to 40% of adults aged 65 years or older are prescribed at least 5 medications.3
When considering older people near the end of life, poly-pharmacy poses 2 problems. First, as death approaches, age-related physiologic changes are amplified by the changing metabolism, the decline of renal and hepatic functions, and the loss of body mass. As a result, pharmacokinetics and pharmacodynamics are altered, making older adults with life-limiting illness particularly vulnerable to the harmful side effects of medications.4 Second, the accumulation of prescriptions in the context of limited life expectancy raises questions about the intended or expected benefit of the treatments.5
To read this article in its entirety please visit our website. Please note that this article will only be free for a limited time.
To read a related article from our Editor in Chief Dr. Alpert follow this link.
-Lucas Morin, MS, Davide L. Vetrano, MD, Debora Rizzuto, PhD, Amaia Calderón-Larrañaga, PhD, Johan Fastbom, MD, PhD, Kristina Johnell, PhD
This article originally appeared in the August 2017 issue of The American Journal of Medicine.