Consumer-Directed Health Care: The Uncertain Future of Price Transparency Initiatives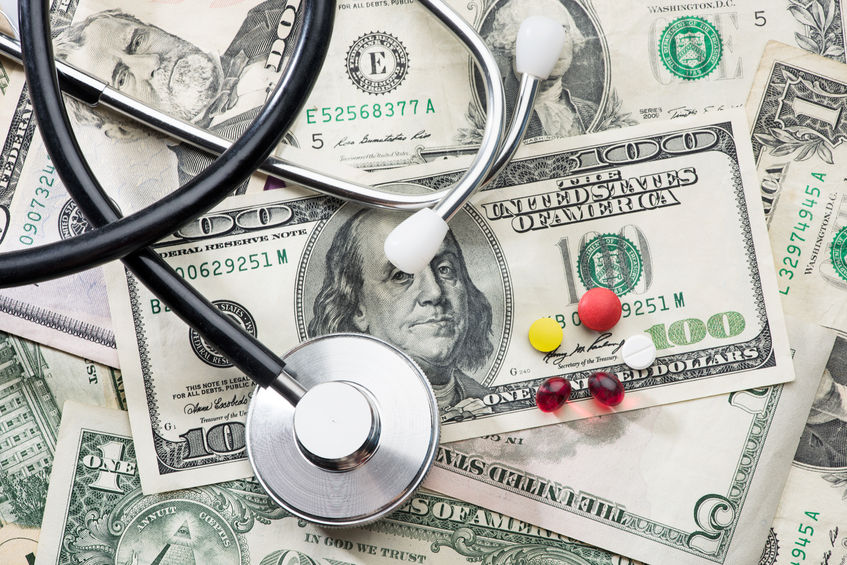 CompareCare, Massachusetts' online price transparency initiative, was recently launched by the Center for Health Information and Analysis.1 Designed with the public in mind, CompareCare is home to in-state cost, quality, and safety data on multiple medical procedures.1 The latest state to institute an online consumer-directed resource, Massachusetts is but one of many entrants into a rapidly expanding national field. A total of 28 states enacted statutes mandating health care price transparency tools. The Government Accountability Office is on record in support of "health care transparency" and improved "cost and quality information for consumers." A recent Presidential Executive Order highlights the "quality of information that Americans need to make informed healthcare decisions." The Centers for Medicare & Medicaid Services now require hospitals to post their standard service charges by January 1, 2019. Related congressional efforts led by Senator Bill Cassidy (R-LA) are also underway. Herein, we examine the promise of current price transparency initiatives, explore their relative shortcomings, and discuss strategies for their potential enhancement.
US health care spending has been continually on the rise for over 50 years.2 Expressed as a percentage of the gross domestic product, US health care expenditures have increased from 5.0% in 1960 to 17.8% in 2016.2 Extraordinary by any measure, these health care outlays far exceed those of all other member nations of the Organization for Economic Co-operation and Development.2 Commensurate increments in health care quality, however, have failed to materialize. This baffling state of affairs has proven resistant to interventions seeking to halt an ever-worsening inflationary trajectory. It is against this backdrop that price transparency tools, the linchpin of consumer-directed health care, have joined the quest to bend the national health care cost curve.
The cost-reducing potential of price transparency initiatives is predicated on the assumption that health care retail is akin to that of other goods and services.3 This outlook envisions a competitive marketplace wherein consumers "shop" for the best value in cost and quality amongst nonemergency health care services.3 Such free market principles may well apply to uninsured "cash-only" health care services such as cosmetic dermatology. Market segments given to third-party underwriting, however, routinely fail to conform. A case in point is Castlight, an online transparency tool offered to enrollees of the California Public Employees' Retirement System (CalPERS).4 Designed to facilitate comparisons of out-of-pocket spending among in-network providers, Castlight was projected to see heavy use.4 However, 15 months in, Castlight was accessed by only 12% of enrollees, for an average cost saving of 14% in advanced imaging services.4 Cost savings in the laboratory tests and office visits categories failed to materialize.4 A follow-up survey of CalPERS enrollees revealed broad support for the general notion of price transparency tools.5 Far fewer enrollees, however, espoused the utility of Castlight proper.5 Fewer still made use of it, let alone the information so garnered.5 Among the reasons cited for the aforementioned trends, provider loyalty featured prominently.5 Note was also made of the perceived inutility of price shopping in reducing out-of-pocket expenses.5
The Castlight experience is hardly an anomaly. Other consumer-oriented price transparency tools have proven equally disappointing. All 5 of the "Compare" platforms of the Centers for Medicare & Medicaid Services have seen limited use since their inception. HealthCost, New Hampshire's widely touted consumer-friendly resource, has been accessed by only 1% of the state residents.6 Most (76%) of the state's residents were not so much as aware of its existence.6 Qualitatively comparable observations were reported for MaineCompare, the weekly visit numbers of which proved markedly constrained in the months following its release. The experience of Maryland's "Wear the Cost" (WTC) initiative comports with this national track record. Focused on consumer engagement via social media, WTC called on patients to join a "statewide conversation about health care cost and quality." To date, however, the combined tally of WTC Facebook and Twitter pages stands at <200 followers.
The notion of injecting free-market principles into the health care arena is intuitively sound.3 This conception, however, has not held up for present-day price transparency tools, the performance of which has frequently fallen short.3 A leading drawback of current transparency paradigms is the reality that less than half of all health care services are "shoppable" for out-of-pocket outlays.3 By some estimates, <7% of total US health care spending is "shoppable" for lower-cost offerings.7 In a related, if surprising, reality check, high deductible (nontraditional) health plans, widely viewed as powerful incentives for price-seeking behavior, have not lived up to expectations.3 High deductible health plans have, in effect, been deemed "un-shoppable" by consumer realization that the cost of inpatient care frequently exceeds most deductibles.3 Yet other barriers to the selection of low-cost high-value offerings include invariant copayments, user-unfriendly online platforms, and the time and skill required to adjudicate marginal dollar and quality differences.4 The all-too human loyalty to familiar providers and the popular notion that the "costlier the better" likely constitute additional powerful barriers to health care consumerism.4
To read this article in its entirety please visit our website.
-Eli Y. Adashi, MD, MSa,, Kevin S. Tang, BAb
This article originally appeared in the July 2019 issue of The American Journal of Medicine.