Contemporary Role for Digoxin in Heart Failure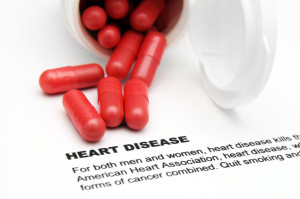 Physicians who see patients with heart failure (HF) with reduced ejection fraction (HFrEF) must deal with these patients' symptoms of exercise intolerance, fatigue, and congestion that often lead to hospitalization, despite correct application of guideline-recommended life-prolonging therapies. The result is the current cost of $30 billion spent annually for HF hospitalizations alone, and given the ongoing emphasis on cost containment this means that prevention of hospitalization and re-hospitalization must be of primary importance for all physicians.
In this context, The American Journal of Medicine has published a multimedia and expert roundtable on the current role of digoxin in the management of heart failure.
Recorded in August 2015, the faculty for this educational activity decided that it is important to re-visit the question whether the decades old cardiac glycoside, digitalis (digoxin), is of any benefit in addition to the mortality benefits of ACE inhibitors and diuretics in patients with HFrEF. As reviewed here, 3 important clinical trials of digoxin (PROVED, RADIANCE, and DIG) have led to a widely held belief that whereas digoxin is effective in reducing risk and need for hospitalization, this drug offers no therapeutic benefit in terms of reductions in mortality. However reexamination of these clinical results, as well as review of the basic science that underlies the mechanism of action (MOA) of digoxin, suggest a potential explanation for why digoxin can be a double-edged therapy when used clinically. As reviewed here, the MOA of digoxin affects transmembrane sodium–calcium transients and intracellular calcium build-up, with both critically dependent on digoxin dosing and serum levels. The result is a simple but clear explanation of the relation between digoxin's MOA and its clinical effects, concluding with a carefully reasoned rationale for digoxin dosing in HF patients, along with a brief review of recourse to the currently available antidote when, usually owing to dosing factors, toxicity occurs.
Learning Objectives
Upon reading and interacting with this publication, readers should be able to:
Review the results of 3 historic clinical trials of digoxin, PROVED, RADIANCE, and DIG.
Give a brief explanation of the basic science of the mechanism of action (MOA) of digoxin.
Summarize the rationale for the efficacy vs safety parameters of the dosing and serum levels for digoxin.
Describe the risks for, occurrence of, and antidote to digoxin toxicity.
Related…
Digoxin and 30-day All-cause Hospital Admission in Older Patients with Chronic Diastolic Heart Failure