Lead Poisoning & Ayurvedics
Ayurvedic Remedy for Diabetes as a Cause of Lead Poisoning: A Case Report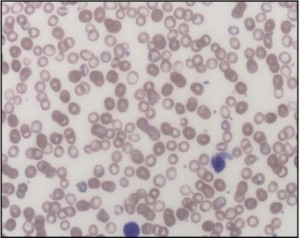 The popularity of alternative or complementary medicine has dramatically increased over the years. These types of medicine are assumed by patients to be safe and free of side effects.
A 56-year-old man presented to the emergency department with diffuse abdominal pain of 3 months' duration, decreased oral intake, and constipation. Laboratory values showed that hemoglobin had decreased to 9.7 g/dL (from a baseline of 14 g/dL 1 year previously). Levels of serum iron, transferrin, haptoglobin, vitamin B12, and folic acid were within normal limits. The anemia was normocytic, and liver enzymes were mildly elevated. Abdominal computed tomography, upper gastrointestinal endoscopy, and colonoscopy results were unremarkable. Peripheral blood smear demonstrated prominent basophilic stippling within the erythrocytes, which prompted measurement of a blood lead level that was markedly elevated (101 μg/dL). Urine porphyrins also were elevated.
–To read this article in its entirety, please visit our website.
–Amishi Desai, MBBS, Harry Staszewski, MD
–This article originally appeared in the October 2012 issue of The American Journal of Medicine.