Metabolic Syndrome and Sexual Function in Postmenopausal Women (video)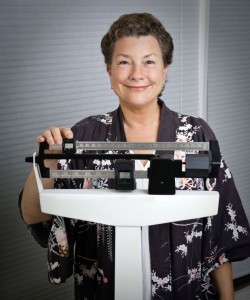 Limited literature suggests that sexual dysfunction in women covaries with the metabolic syndrome. This study examined the association of sexual function with metabolic syndrome and cardiovascular disease in healthy older women.
Methods
There were 376 postmenopausal, community-dwelling women from the Rancho Bernardo Study (mean baseline age = 73 years) that completed a clinic visit during 1999-2002 and returned the Female Sexual Function Index (FSFI) questionnaire mailed in 2002.
Results
Thirty-nine percent reported being sexually active; 41.5% met a diagnosis of metabolic syndrome. The number of metabolic syndrome components was strongly associated with decreased sexual activity, desire, and low sexual satisfaction. Waist girth, diabetes, and hypertension were associated with decreased sexual activity. Elevated triglycerides were associated with low desire. Among the cardiovascular endpoints, heart attack, coronary artery bypass, and angina were associated with decreased sexual activity, but not with sexual desire or satisfaction. Past diagnosis of heart failure, poor circulation, and stroke were not associated with sexual function. Sexually active women with metabolic syndrome met criteria for sexual dysfunction in desire, arousal, orgasm, and satisfaction domains. The FSFI Total Score did not differ significantly between sexually active and inactive women.
Conclusions
Metabolic syndrome was associated with decreased sexual activity, desire, and satisfaction in all women and with sexual dysfunction in most domains in sexually active women. Coronary artery disease was more prevalent in women with low sexual activity. To read this article in its entirety please visit our website. -Susan E. Trompeter, MD, Ricki Bettencourt, MS, Elizabeth Barrett-Connor, MD
This article originally appeared in the December 2016 issue of The American Journal of Medicine.