Schistosoma Japonicum and Colon Polyps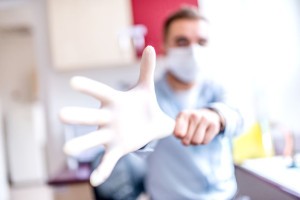 We read the report on Schistosoma japonicum with great interest.1 Kiyani et al reported a case of "hyperplastic polyps with numerous parasite eggs most consistent with Schistosoma japonicum" detected from colorectal cancer screening.1 Indeed, S. japonicum infection is an important fluke infestation. The colon abnormality in the patient with S. japonicum infection is sporadically reported. Imai et al mentioned that "Colonic schistosomiasis is a probable independent risk factor for the development of colorectal carcinogenesis."2 In addition to S. japonicuminfection, the colon polyp is also reported as a colonic manifestation in Schistosoma intercalatum infection.3 An interesting question is whether there is a clinical relationship between Schistosoma spp infection and colonic tumorogenesis. Whether the few case reports, including the present case by Kiyani et al, are coincidence is an important question. In the endemic areas of Schistosoma spp infections, such as tropical Africa and tropical Southeast Asia, although colon polyps and colon cancer are not uncommon, there has never been any report on the relationship between Schistosoma spp infections and colon disorders.
To read this article in its entirety please visit our website.
-Sora Yasri, PhD, Viroj Wiwanitkit, MD
This article originally appeared in the April issue of The American Journal of Medicine.