A Roadmap for Research on Resident Well-Being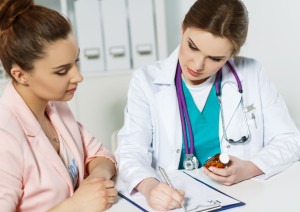 Although well-being lacks a universally agreed-upon definition, it is generally understood to include both the presence of positive elements (eg, engagement, happiness, quality of life, meaning and fulfillment, and physical health) and the absence of negative elements (eg, physical illness, depression, anxiety, and burnout).1 In recognition of the challenges to well-being faced by residents during the physician training process,2 a better understanding of how training programs can promote well-being and reduce distress is required. Research on interventions to achieve these goals is at a relatively early stage2, 3 and guidance for the conduct of successful intervention studies is needed. In this article, we aim to help residency programs, administrators, education leaders, regulatory bodies, and learners to stimulate these efforts by considering existing gaps that studies should address, barriers to research in this field, principles and standards for measurement, and study design recommendations.
Gaps in the Literature
Despite the growing literature on interventions that address resident well-being and distress, many unanswered primary research questions persist.4 A foundational need remains to clarify and define conceptual models of constructs associated with well-being, such as engagement, professional fulfillment, resilience, burnout, and depression, and how they interrelate. When considering specific elements of well-being and distress, research that considers not just prevention of and recovery from distress, but also promotion of engagement, meaning from work, and other positive aspects of well-being should be a priority.
Interventions targeting both individuals and organizations are needed.2, 5 As many aspects of resident well-being are rooted in the work environment, system-level approaches to promote well-being merit particular attention. Organizational and system-based interventions may be more effective,3 further emphasizing the need for additional studies of these interventions. In addition, assessment should look beyond individual effects to include functional impacts, such as mental health resource utilization and measures of institutional and training program culture, along with objective measures of health care delivery and workforce outcomes.6 Research on optimal implementation of interventions and the environments within which specific interventions or combinations of interventions are most effective is also needed.2, 3 For example, institutional interventions may be effective locally but generalize poorly, whereas individual-focused interventions might become part of a resident physician's skill set and be more portable across learning or practice environments.
Recommendations:
1. 

Clarify definitions relating to resident well-being and distress and continue to explore relationships between distress and associated constructs to inform interventions and outcomes.

2. 

Study both distress and well-being; well-being is not simply the absence of distress.

3. 

Consider both individual and system-level interventions.
Barriers to Research
A variety of barriers limit the conduct of research on resident well-being. Despite clarification from the Accreditation Council for Graduate Medical Education (ACGME) that resident well-being is within the scope of responsibility of training programs,7 common tensions between service and education may attenuate the benefit of well-intended interventions. For example, the potential for work compression or increased stress from handoffs as a result of duty hour limitations may offset increases in well-being expected from reduced work hours.8Additionally, resources required to implement interventions are often perceived as scarce. This concern may be alleviated by the growing body of evidence on positive productivity and workforce outcomes from efforts to promote well-being.9 At training sites, these data can be supplemented by educating stakeholders about the known consequences of resident distress on patient care and professionalism, in addition to consequences for individual residents.10 Indeed, there is a compelling moral obligation of the medical profession to nurture residents within a healthy work environment.
Human subject protection issues as adjudicated by institutional review boards (IRBs) are also important considerations for interventions affecting resident well-being. For example, informed consent and confidentiality are especially important issues given resident status as a vulnerable population of research participants. Inquiring about substance abuse and suicidal ideation, in particular, can prompt concern for IRBs. Distinguishing between active and historical mental health concerns is crucial; studies evaluating the former may require a real-time plan to respond to disclosed information suggesting at-risk status for study participants. In addition, many survey tools are screening instruments not intended to confirm diagnoses. For example, common brief instruments for depression screening such as the PRIME-MD, PHQ-2, and PHQ-9 tools are not diagnostic measures for depression;11 clarifying this distinction may inform how aggressively investigators must respond to positive screening results. Even for historical and screening questions, however, information on available resources to promote and protect mental health and other elements of well-being should be provided to study participants.
Although evaluation of human subject protection issues is ultimately under the purview of IRBs, the Code of Federal Regulations, Title 45, Part 46.101 indicates that "research conducted in established or commonly accepted educational settings, involving normal educational practices, such as (i) research on regular and special education instructional strategies, or (ii) research on the effectiveness of or the comparison among instructional techniques, curricula, or classroom management methods" may generally be considered exempt.12 This exemption is important given the 2017 Common Program Requirements Section VI.C addressing well-being,7which mandates resident well-being curricula. Interventions to promote resident well-being as curricular elements may often be considered exempt because they are now required elements within established educational settings.
To read this article in its entirety please visit our website.
–
This article originally appeared in the March issue of The American Journal of Medicine.