Ten Immunization-Related Tips in Outpatient Practice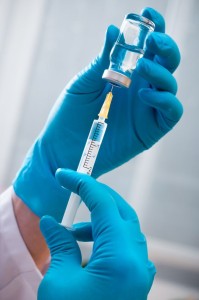 Keeping up with immunization recommendations and implementing them can be an ongoing challenge for clinicians. Ten tips related to various immunizations given in the outpatient setting are presented, as well as resources useful to the clinician in his or her daily practice.
Keeping up with immunization recommendations and implementing them are ongoing challenges for clinicians. Following are 10 pearls I have collected to help in my practice and in my teaching:
1.

One of the most useful (and interesting) Web sites related to common and not-so-common questions pertaining to a variety of immunizations is provided by the Immunization Action Coalition, which can be accessed by searching for: immunizations ask the experts.

1

 On this site, experts from the Centers for Disease Control and Prevention (CDC) answer questions (already posed and answered) about vaccines and their administration. The questions and answers are categorized by type of vaccine. Examples include: a) If a teen or adult mistakenly received a dose of tetanus-diphtheria (Td), when they should have received Tdap, what is the optimal time to give the missing Tdap dose? (As soon as possible, even if it is the same day). b) Should people who haven't had chickenpox be vaccinated with zoster vaccine? (Serologic studies indicate that almost everyone born in the US prior to 1980 has had chickenpox. As a result, there is no need to ask people ages 60 years and older for their varicella disease history or to conduct laboratory tests for serologic evidence of prior varicella disease). c) Can I give a tuberculin skin test (TST) on the same day as a dose of measles, mumps, and rubella (MMR) vaccine? (A TST can be applied prior to or on the same day that MMR vaccine is given. However, if MMR vaccine is given on the previous day or earlier, the TST should be delayed for at least 28 days. Live measles vaccine given prior to the application of a TST can reduce the reactivity of the skin test because of mild suppression of the immune system).

2.

Pneumococcal vaccines present a challenge in terms of timing and remembering the appropriate target populations for each of the 2 approved vaccines. In my experience, many patients with conditions such as diabetes mellitus, chronic heart disease, and smokers are often overlooked when it comes to Pneumovax (PPSV23). In addition, many patients who are considered immunocompromised, such as those with chronic renal failure, generalized malignancy, or those on systemic corticosteroids equivalent to 20 mg of prednisone a day for at least 14 days, are overlooked when it comes to the recommended administration of one dose of Prevnar (PCV13) followed by a PPSV23 dose 8 weeks later and a second PPSV23 dose 5 years after the first. An article that includes a table with an easy-to-understand approach to patients with specific conditions eligible for pneumococcal immunization was published in the Cleveland Clinic Journal of Medicine.

2

3.

One vaccine recommendation I have seen not being adhered to often is that of giving hepatitis B vaccine to unvaccinated adults with diabetes mellitus ages 19-59 years (a CDC "A" recommendation), with consideration given to those 60 years of age and older with diabetes (a CDC "B" recommendation). These recommendations are based on an analysis that showed adults ages 23-59 years with diabetes had a 2.1-times odds of developing acute hepatitis B, as compared with those without diabetes, and the progression from acute to chronic infection is believed to be greater among older adults with diabetes. The risks come from many sources, including assisted monitoring of blood glucose and other procedures, and in many settings including long-term facilities, surgery centers, outpatient clinics, and health fairs where lapses in infection control may take place.

3

4.

Zostavax has decreasing efficacy in the prevention of herpes zoster as people age, but appears to retain efficacy against postherpetic neuralgia with age, so it should be offered to patients even at advanced ages. Also, based on cellular immune response and the relatively low risk of recurrence, it is reasonable to delay giving Zostavax for 3 years following an episode of zoster in an immunocompetent patient in whom the diagnosis of herpes zoster has been well documented.

4

5.

Medicare Part B provides coverage for only 3 vaccines: influenza, pneumococcal (both conjugate and polysaccharide), and hepatitis B for medium- or high-risk patients such as those on hemodialysis, hemophiliacs, and men who have sex with men. Medicare Part B does not cover tetanus vaccine unless one has a high-risk injury. Generally, Medicare prescription drug plans (Part D) cover all preventive immunizations. As of 2015, 72% of Medicare beneficiaries had a Part D plan of some kind, but for those who don't (and who do not have preventive immunization coverage through some other insurance plan), one must be aware that out-of-pocket costs may apply for vaccines other than the 3 mentioned above.

5
To read this article in its entirety please visit our website.
-Jerome Greenberg, MD
This article originally appeared in the April 2017 issue of The American Journal of Medicine.