Western Osteoporosis Alliance Clinical Practice Series: Evaluating the Balance of Benefits and Risks of Long-Term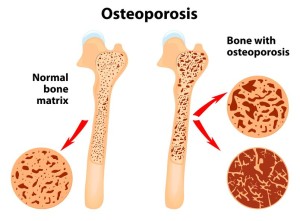 Osteoporosis is a chronic disease that requires life-long strategies to reduce fracture risk. Few trials have investigated the balance of benefits and risk with long-term use of osteoporosis therapies, and fewer still have investigated the consequences of treatment discontinuation. The best available evidence suggests that up to 10 years of treatment with an oral bisphosphonate maintains the degree of fracture risk reduction observed in the 3-year registration trials. With denosumab, 10 years of therapy appears to provide fracture risk reduction similar to or better than that observed in the 3-year registration trial. Available data suggest an increasing but low risk of fractures with atypical features with increasing duration of bisphosphonate therapy. Published data linking duration of therapy to osteonecrosis of the jaw are lacking for bisphosphonates and denosumab. Other side effects associated with denosumab or bisphosphonates do not appear to be related to therapy duration. The antifracture benefits of long-term therapy with bisphosphonates and denosumab in appropriately selected patients outweigh the low risk of serious side effects.
The Western Osteoporosis Alliance, composed of clinical trial investigators and osteoporosis clinical practitioners from western Canada and the United States, is dedicated to translating the best available medical evidence into suggestions for osteoporosis management. Here we review the benefits and risks of long-term use of bisphosphonates and denosumab for treating osteoporosis, with consideration of the need for effective fracture prevention over a patient's remaining lifetime.
Long-term use of teriparatide will not be discussed, as treatment is limited to 18-24 months by regulatory guidelines, and discussion of side effects of long-term use of raloxifene and menopausal hormone therapy is beyond the scope of this paper. For a thorough review of the role of estrogen and progestin in osteoporosis management, refer to de Villiers.1
Osteoporosis is a chronic skeletal disease characterized by low bone strength and increased fracture risk. A wide range of pharmacologic agents reduce fracture risk. With nonbisphosphonate osteoporosis therapies, long-term therapy is required because discontinuation results in rapid loss of antifracture benefit.2, 3 With bisphosphonates, skeletal accumulation of the drug may offer persistence of antifracture benefit after drug discontinuation; thus, temporary interruption of bisphosphonate administration—a "drug holiday"—may be considered for low-risk patients who have been compliant with treatment for at least 3 to 5 years.4
Regulatory requirements for licensure of osteoporosis treatments mandate placebo-controlled clinical trials focusing on antifracture efficacy over 3 years – long, logistically difficult, and costly trials. Few studies have evaluated safety or efficacy beyond 3 years, and fewer have assessed the consequences of treatment discontinuation. In the extensions of regulatory studies, the placebo groups have not been maintained beyond 5 years due to ethical concerns about leaving patients at risk for fracture untreated. Therefore, there is limited experience with continuous osteoporosis therapies extending to 10 years.4, 5, 6, 7
Safety concerns have arisen surrounding long-term osteoporosis pharmacotherapy. In the view of many experts, there has been a disproportionate focus on rare adverse events in patients on long-term bisphosphonate or denosumab therapy, without balanced consideration of benefits, resulting in many patients discontinuing treatment and re-assuming their elevated fracture risk.
To read this article in its entirety please visit our website.
-David A. Hanley, MD, Michael R. McClung, MD, K. Shawn Davison, PhD, Larry Dian, MBBS, Steve T. Harris, MD, Paul D. Miller, MD, E. Michael Lewiecki, MD, David L. Kendler, MD, Writing Group for the Western Osteoporosis Alliance
This article originally appeared in the July 2017 issue of The American Journal of Medicine.