Wyoming Institute of Technology Aspergers Article Is a Spoof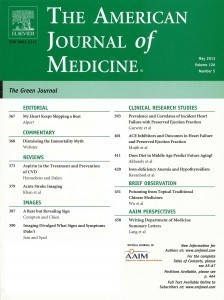 The Wyoming Institute of Technology (WIT) recently posted a satirical piece stating that The American Journal of Medicine will be publishing an article by WIT's Dr. Franklin Forrester on the link between Aspergers syndrome and murder.
Since the Journal's editorial office has been contacted about this fake research article, we felt the need to clarify that this story is completely false. No such article was ever submitted to the Journal, and as far we know, the blog post is meant to be a spoof.
"This a complete hoax and fraudulent.  In the first place, this topic has nothing to do with internal medicine, and we would never publish something on this topic,"  remarked AJM Editor-in-Chief Joseph S. Alpert, MD.
A Google search reveals several stories stating that there is no link between a diagnosis of Aspergers syndrome and violence. From WebMD:
Reports that Newtown shooter Adam Lanza had Asperger's syndrome, a highly functioning form of autism, have led some to wonder whether that diagnosis could have played a role in the mass shooting, which killed 20 children and six adults at a Connecticut elementary school last week.

As with many cases such as this, the answer is complex. While experts are clear that Asperger's doesn't make a person more likely to commit a violent crime, some say it may affect the way a crime is carried out.

Advocates for people with autism are more direct.

"Autism did not cause this crime," says Peter Bell, MBA, executive vice president for programs and services at the nonprofit group Autism Speaks.

Bell, who also has a son with autism, says it's important to understand that the condition is a developmental disorder that arises early in life. Children and adults with autism spectrum disorders struggle to communicate with others. They may feel socially isolated and have trouble feeling like part of a group. They may also have repetitive or restrictive behaviors, like rocking or shaking their hands.
UPDATE: Elsevier Connect has picked up the news about the hoax Asperger's syndrome story. Check it out here: Hoax blog touts fake AJM article linking Asperger's to murder
Unfortunately, a few news blogs have picked up this hoax as real news. AJM is trying to alert followers on social media that this story is a spoof. If you're on Facebook or Twitter, you could help us! Please share this story or the Elsevier one, which has additional details.
Twitter: @AmJMed
Facebook: https://www.facebook.com/amjmedicine